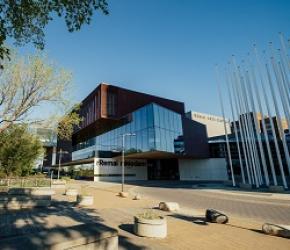 GoMedia Canada 2023
Remai Modern, Saskatoon, Saskatchewan
Following a three-year absence, GoMedia Canada 2023 has been re-imagined, focusing on increasing meaningful connections through a smaller program comprised of international media and passionate Canadian media relations representatives. Produced by Destination Canada in partnership with Discover Saskatoon and Tourism Saskatchewan, attendance is by invitation only. 
View event details
This market does not currently have a media show scheduled. For opportunities to connect with the global Canadian tourism industry, please see our
Featured Events
.
Media attendance at Destination Canada media shows is subject to a selection process. For more information, email your Media Contact.